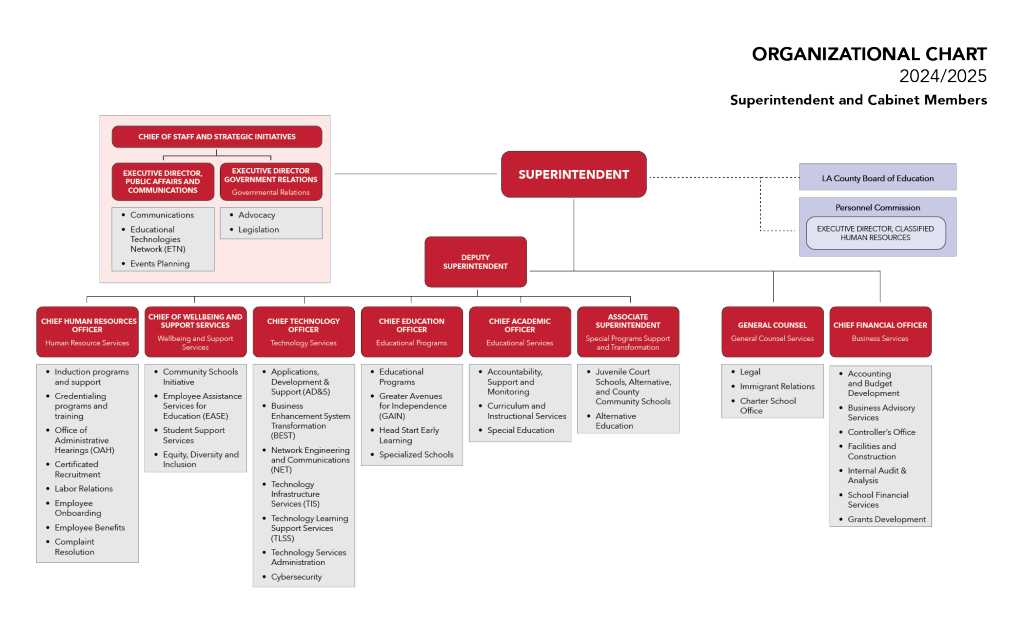 LACOE CABINET MEMBERS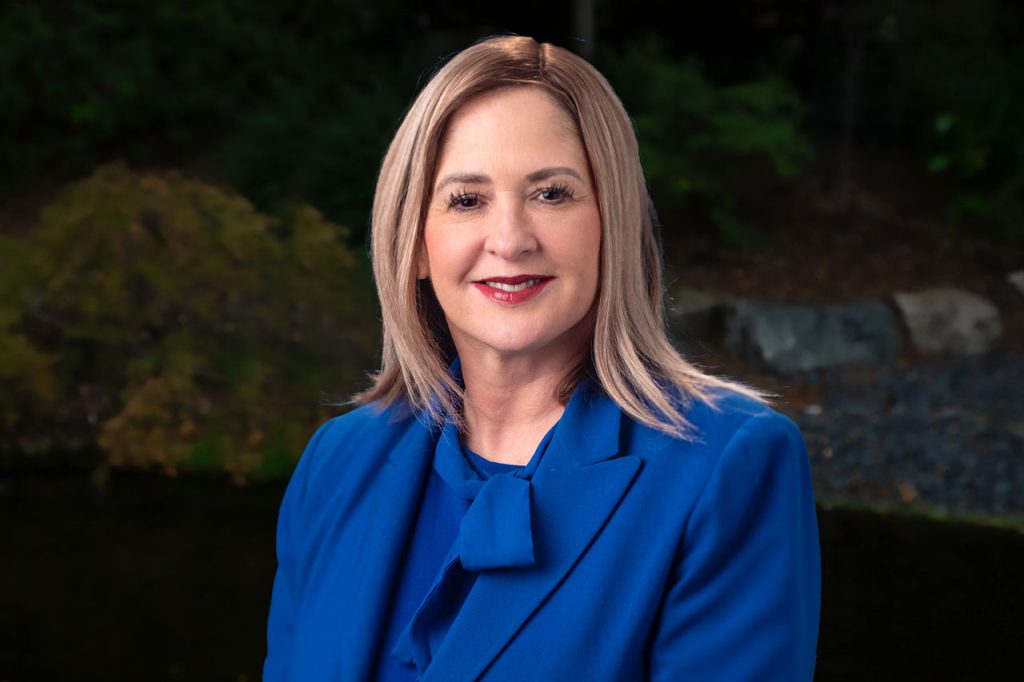 Chief Academic Officer Ruben Valles leverages three decades of experience as a transformative academic leader to harness the collective power of staff, students, parents and community members to elevate Los Angeles County's TK-12 schools.
The architect of an organizational philosophy built on distributed leadership, collaborative teams, caring adults, and an unwavering belief in the ability of each student to learn, Mr. Valles has led school sites out of program improvement and toward California Gold Ribbon Schools distinction. He now leads the work of supporting LA County's 80 districts to deliver on the promise of a world class education in a world impacted by the COVID-19 pandemic.
Before stepping into his role overseeing LACOE's Accountability, Support & Monitoring, Curriculum & Instruction, and Student Support Services departments, Mr. Valles served as a Community of Schools Administrator for Los Angeles Unified School District, the second-largest school district in the nation. He supervised TK-12 schools in Bell, Cudahy, and Maywood, in addition to serving seven years as a LAUSD Instructional Director and as a principal for the Grand View Boulevard and Graham elementary schools.
His work as principal for the Santa Monica Alternative School House (SMASH) in the Santa Monica-Malibu Unified School District, and as an Assistant Principal in the Paramount Unified School District form the bedrock of his tenants of administrative leadership. His years as a teacher and coordinator in the Pomona Unified School District cemented his belief that system wide improvements can be achieved through continuous improvement teams who are empowered to effect change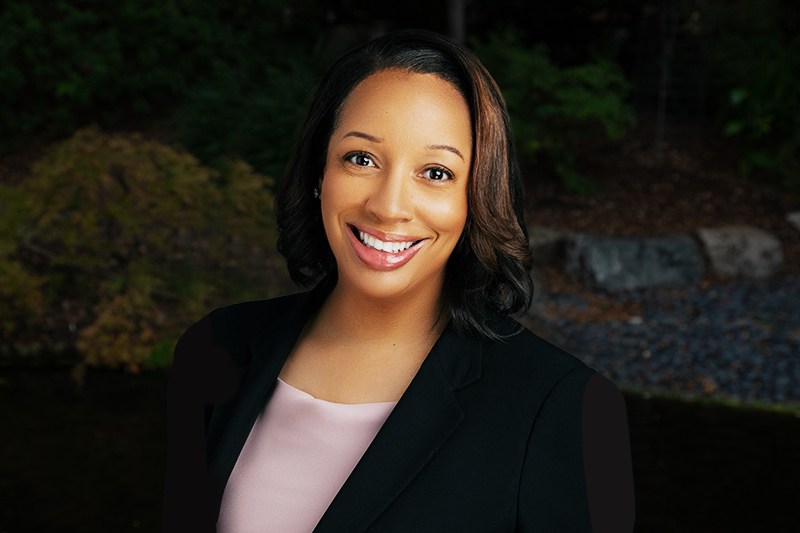 Maricela Ramirez joined LACOE in November, 2016 after serving as Instructional Director for the Los Angeles Unified School District, Local District-East for more than a year. Previously, she served as a principal at Belvedere Middle School and helped open the East Los Angeles Renaissance Academy, a pilot school at Esteban E. Torres High School, as its founding principal. She began her career as a teacher at Roosevelt High School, where she had also served in multiple leadership roles for 15 years. She received her M.A. in Education from Stanford University, M.A. in Educational Administration from UCLA and B.A. in Sociology from Yale University.
Karen Kimmel has served in public education for 24 years, most recently as the Assistant Superintendent of Business Services for the Las Virgenes Unified School District. Additionally, Ms. Kimmel worked in private industry for 10 years in the capacities of Controller and Vice President of Finance. She started her career as an auditor with Deloitte and Touche where she earned her license as a Certified Public Accountant.  She received her Bachelor's in Accounting from California Lutheran University, graduating cum laude, and is a graduate of the FCMAT Chief Business Official certification program.
She has served as a board member with the Alliance of Schools for Cooperative Insurance Programs and held the role of Treasurer for both the Schools Linked for Insurance Management Joint Powers Authority and the California Statewide Delinquent Tax Financing Authority.  Her work has been recognized with the CASBO Smart Business Award and she has been honored with multiple community recognitions including the City of Calabasas Superior Public Service Award and the Boys & Girls Club Community Partner Award.  Ms. Kimmel serves as an adjunct instructor teaching educational finance to aspiring school administrators and non-profit financial controls to parent volunteers.
Dr. Kanika White was born in East Los Angeles and raised in Compton. She has held leadership roles in public education, private universities, and international community service organizations, with emphasis in educational leadership, policy, cultural competency, and coaching. Dr. White is passionate about equity, supporting the underserved, and creating opportunities for children at risk. Dr. White spent half of her childhood in the Foster Care System and understands the imperative of advocacy, equitable opportunity, and the vital importance of believing in and supporting every child's potential to succeed.
Her teaching career began in the Compton Unified School District in 1999. Dr. White became a school principal in 2008 and led the transformation of one of Compton's lowest academically performing schools. Within two years, the school was on track to exit Program Improvement under the then California Accountability System. She subsequently served as principal of one of the largest K-5 schools in the district and transitioned the instructional model to establish Compton Unified's first successful K-8 school. Student achievement increased, and the site retained greater numbers of students who historically left Compton USD schools after fifth grade. Dr. White most recently served as Executive Director of Human Resources and Personnel Development for Compton Unified School District.
Dr. White earned her undergraduate degree from CSU Long Beach, her master's degree from National University, and her Doctor of Education degree from Pepperdine University in 2008.
Mr. José González has more than 18 years of K-12 education experience. While working for LAUSD as the Senior Director of Information Technology, he managed more than $300 million in project and operational funds. He built a reputation as a growth-focused professional with an ability to lead organizations to success. He led the efforts to consolidate an Enterprise Help Desk that will merge customer support for district departments that play a critical role in integrating policies to maximize cross-functional efficiency, stimulate team cohesion and remove silos. His leadership role with the Customer Experience team has resulted in increased student, parent, and employee satisfaction ratings from 70 to 90 percent. Mr. González has held senior leadership positions at multiple organizations in software development, engineering, device management, and infrastructure.
Mr. González attended Cerritos Community College and transferred to CSU Los Angeles to earn his undergraduate degree. He is currently earning his Executive Master's in leadership at the University of Southern California. He has served as Mayor of Cudahy since 2018.
Daisy Esqueda is a dedicated K-12 Educational Administrator with over ten years of progressive experience in public education administration. She has a passion for promoting student equity and academic achievement, and she strives to prioritize the needs of children, social and economic justice, and community empowerment.
Daisy's professional journey has showcased her exceptional skills in project management, program and policy development, and public education. As the Chief of Staff at the Los Angeles County Office of Education, she serves as the right hand and trusted advisor to the Los Angeles County Superintendent of Schools. In this role, she oversees strategic planning activities, projects, and goals, manages the development and implementation of new initiatives, and liaises with various stakeholders to coordinate activities and programs.
Daisy's educational background includes pursuing a Doctorate of Education in Educational Leadership at the University of California, Los Angeles, expected to be completed in 2024. She holds a Master of Science in Social Work, Policy Practice from Columbia University School of Social Work, as well as a Bachelor of Arts in Sociology from Mount St. Mary's College. She also studied abroad at Universidad de Granada in 2008.
Outside of her professional endeavors, Daisy actively contributes to her community as the Board Chair of the Southeast-Rio Vista YMCA, a former Board Member of Community in Schools, Los Angeles, and a Court Appointed Special Advocate (CASA) of Los Angeles.
Alicia Garoupa (pronouns: she/her) is proud to serve as the new Chief of Wellbeing and Support Services for the Los Angeles County Office of Education (LACOE). She is a Licensed Clinical Social Worker with over 20 years of social work and educational leadership experience. Her achievements include the development and implementation of numerous effective child welfare and attendance and specialized support service programs. She brings passion, commitment, and capacity to enhance organizational structures and accountabilities, establish and strengthen strategic partnerships, and align resources to foster wellbeing and improve outcomes. Her approach emphasizes effective, datainformed Universal Prevention strategies, grounded in a Multi-Tiered System of Support framework. She is committed to serving and supporting our children, youth, families, school communities, and school districts throughout Los Angeles County toward an educational model that is grounded in nurturing and affirming the whole child, embracing families as true, equal partners, realizing the promise of educational equity, and achieving social and racial justice.
She began her career as a Children's Social Worker with the Los Angeles County Department of Children and Family Services. Her service in public schools began as a Pupil Services and Attendance Counselor with the Los Angeles Unified School District. Prior to joining LACOE, she served as the Administrator for LAUSD's Division of Student Health and Human Services.  She earned her Master of Social Welfare degree from the University of California at Los Angeles. 
Pamela Gibbs joined LACOE in 2005.  Before joining LACOE, Ms. Gibbs worked for the Office of Legislative Counsel and served in the California Governor's Office. Prior to her tenure in the Governor's Office, she worked in the California State Senate and Assembly serving as committee and personal staff to numerous northern and southern California legislators. Ms. Gibbs earned her undergraduate degree from the University of the Pacific in Communication, with an emphasis in rhetoric and public address. She earned her law degree from Lincoln Law School of Sacramento. 
As Executive Director for the Personnel Commission, Eric Rowen brings a wealth of experience as a Human Resources professional to education.
A native of Buffalo, New York, Rowen moved to California in grade school and graduated from Palos Verdes Peninsula High School.  He went on to receive a Bachelor of Arts degree in Psychology from the University of Southern California and a Master of Arts degree in Industrial-Organizational Psychology from the Chicago School of Professional Psychology.
Rowen joined LAUSD in 2013 as an HR Specialist and has performed numerous roles since joining LACOE in 2014— HR Analyst, Senior HR Analyst and a brief assignment at Santa Monica-Malibu Unified School District as Director of Classified Personnel. He has extensive experience in classified human resources for TK-12 district merit systems in areas including recruitment, pre-employment assessments, classification, organizational design, staff development, and employer branding.
In his role as Executive Director of Classified Human Resources, Rowen was instrumental in the LACOE's transition to virtual hiring procedures as a result of the COVID-19 pandemic.  Those processes are now handled entirely online and as a result of the streamlined effort, the unit reviewed over 7200 applications and filled 258 permanent Classified vacancies in 2021. 
Elizabeth Graswich is a communications leader with nearly two decades of expertise in public education, communications, public policy, and media. Her work includes leadership and support for numerous initiatives, such as the COVID-19 response, diversity, equity and inclusion, digital literacy, multimedia storytelling, and strategic partnerships. She served as a board member on multiple education foundations for more than 15 years, including her present role on the board of the Greater Los Angeles Education Foundation.

Prior cabinet-level leadership roles include Communications Director for the San Ramon Valley and Elk Grove unified school districts in Northern California. She honed her storytelling skills as a reporter for The Sacramento Bee, where she focused on education and public safety. An alumnus of the University of Southern California, Graswich earned a master's degree in Communication Management and will receive her doctoral degree in Organizational Change and Leadership from USC in 2024.

Vibiana M. Andrade previously served as a Los Angeles deputy city attorney. Prior to that, she was with the Mexican American Legal Defense and Educational Fund, serving as the attorney in charge of legal programs, public policy and community outreach. She also has worked as a lawyer for California Rural Legal Assistance, Inc. and the National Labor Relations Board. Ms. Andrade holds a bachelor's degree from Pomona College and a J.D. degree from Harvard Law School.
LACOE FACILITIES
Los Angeles County Education Center (EC)
9300 Imperial Highway
Downey, CA 90242-2890
Phone: (562) 922-6111
FAX (562) 922-6768
Education Center East (ECE)
9525 Imperial Highway
Downey, CA 90242-3009
Phone: (562) 922-6111
FAX (562) 803-8446
Education Center West (ECW)
12830 Columbia Way
Downey, CA 90242-4720
Phone: (562) 922-6111
FAX (562) 922-6362
LACOE FACILITIES MAPS